The timber sector was anticipating less price fluctuation and higher sales volumes this spring if supply and demand had been balanced by the beginning of March. There were still not a lot of houses available on the market, as many interested parties were competing for each one. So, by spring of 2022, building should go back up to a frenzy. Bridges are being built across the damaged roadways in British Columbia as rapidly as possible, but the real work of rebuilding will have to wait for warmer weather.
Meanwhile, lumber customers and sellers in North America were still experiencing frustration due to transportation problems.
The price of softwood lumber has historically been a reliable predictor of both future building in the United States and the number of new homes that will be built.
U.S. house starts in February hit a record level not seen since the middle of 2006, while construction permits fell short of expectations compared to the previous month.
Building permits issued in the United States in February 2022 were +6.8% higher than in January, at a seasonally adjusted annual rate of 1.769 million units. When compared to the same month a year ago, when it was 1.447 million, this is an increase of +22.3%. On the other hand, the number of permits issued for future house construction decreased to 1.859 units in February, down -1.9% from January's 1.895 million.
Permits issued in February 2021 are +7.7% more than the 1.726 million issued in February 2020.
In February of 2022, there was a very large backlog of 152,000 sanctioned but unstarted housing units.
Indicators for US Housing Starts in February and March on Softwood Lumber Prices in 2022
Starts on single-family homes (the biggest segment of the market and the building technique that employs the most wood) increased to 1.215 million yearly in February from 1.150 million in January, a 5.7% increase. To account for the two-month lag between when a building permit is issued and when construction actually begins, experts predict that April will see a surge in the number of starts for single-family homes. The annual rate of growth in February single-family housing starts was 1.069 million units, therefore this year's increase is a significant +12%.
Lumber prices have remained high due to persistently high demand and the accompanying frustrations associated with supply delays. According to Madison's Lumber Reporter, a weekly covering the forest products business, the price of Western S-P-F 2×4 #2&Btr KD (RL) remained stable at US$1,400 mfbm in the week ending March 11, 2022. The price that week is up $118, or 9%, from the previous month's $1283, and up $360, or 35%, from the previous year's $1,283.
Western spruce, pine, and fir lumber prices are the industry standard as of March 2022.
It is common knowledge among astute investors that the cost of softwood timber used in house frames is a reliable predictor of construction and sales activity in the United States. Don't be left in the dark about lumber prices; instead, get weekly updates delivered right to your computer every Friday.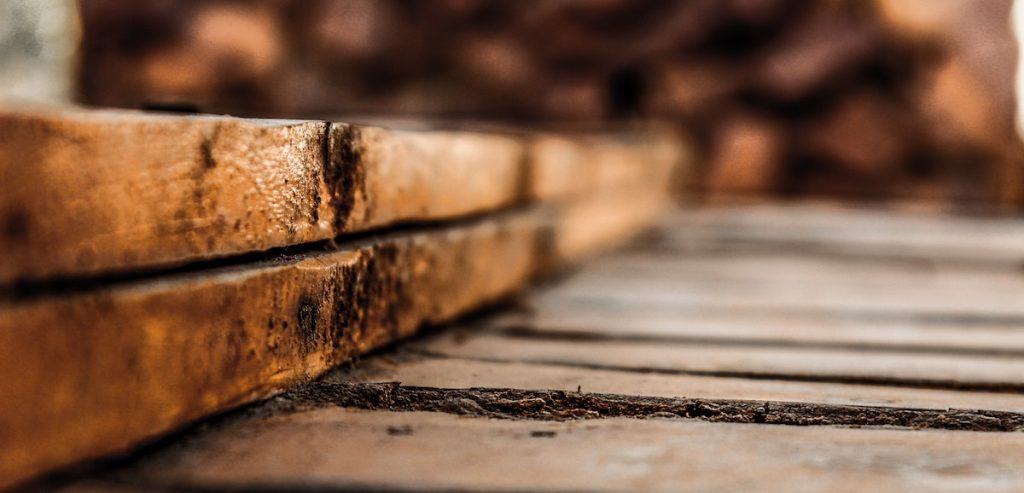 Single-Family Housing Construction Begins in the United States and Building Permits are Issued Comparing the Benchmark Softwood Lumber Prices of February and March 2022
In the United States, the preliminary national NAHB/Wells Fargo Housing Market Index (HMI) for March was 79, down from the corrected reading of 81 for February. In December 2021, the HMI was at its highest point of 84, having bottomed out at 75 in August of that year. When looking forward six months, house starts may be estimated using the HMI.
Until the COVID pandemic hit, the U.S. real estate market was booming, according to Chuck Vander Stelt, founder of real estate brokerage firm Quadwalls. "We put on the afterburners when the epidemic hit."
There were 799,000 single-family houses under construction in February, a +22% year-over-year rise, and 770,000 multifamily units, a +15% increase from December 2020.
KEEP UP WITH US HOUSING COST INFORMATION utilizing softwood lumber pricing. Since 1952, the forest products sector has relied on Madison's Timber Prices, which is published every week on Fridays and serves as a pricing reference for softwood lumber used in building framing in North America. Naturally, these are the components that go into making housing products in the United States and Canada.
If you're a house builder in the United States, you may use the weekly Madison Timber Prices as a reliable predictor of the amount of lumber you'll need to purchase in the near future. DETAILS
For the week ending March 11, 2022, the price of Western S-P-F 2×4 #2&Btr KD (RL) was $954, an increase of +$954 (or 214%) over the same week two years before, when it was $446.
Top Six Softwood Lumber and Panel Prices in Madison, Wisconsin, as a Historical Benchmark
Fill out an order form at https://madisonsreport.com/subscription/ to subscribe to Madison's Lumber Reporter.
Madison's Lumber Prices was founded in 1952 and is now widely regarded as the go-to resource for North American softwood lumber market information. Madison's Timber Reporter is a weekly publication that features current and historical price information from wholesalers of construction framing dimension lumber and panels in Canada and the United States.
Madison's provides a wide range of goods for the forestry market in North America, including: Lumber prices in Madison may be seen at: https://madisonsreport.com/products/madisons-reporter.
Madison's North American Heating Wood Pellet Price Report: https://madisonsreport.com/products/
The Log Prices on the British Columbia Coast from Madison may be found at: https://madisonsreport.com/bc-coastal-log-prices/. Here is the link to the Forest Pulse product page on Madison's website: https://madisonsreport.com/products/forest-pulse/. Directory of Canadian Sawmills from Madison: https://madisonsreport.com/products/madisons-directory/
Madison's Lumber Reporter IS THE SOURCE
Cision Visit http://www.newswire.ca/en/releases/archive/March2022/18/c4971.html for the original story and media downloads.
Madison's Lumber Reporter, founded in 1952, Keta Kosman, publisher (604) 319-2266, www.madisonsreport.com, Vancouver, British Columbia, Canada
Madison's Lumber Reporter, founded in 1952, is published by Keta Kosman in Vancouver, British Columbia, Canada; her contact details are as follows: 604 319-2266; www.madisonsreport.com
Suggested Citation: Madison's Lumber Reporter
BC: Southern Time Zone
AGR PUB: NI